Now available online are ELECTRONIC PODs
As we begin to obtain more electronic proof of delivery (POD) dockets, these will now be displayed online. If an electronic POD is available, it will be displayed against each line of the order and is accessible via the Order History section of our webstore. If we do not display a POD on the webstore, it does not mean we do not have one, it's just that we do not have an electronic POD so if a copy is required, please reach out to your branch to obtain a copy. Electronic PODs online is another way we are making it easier to deal with us.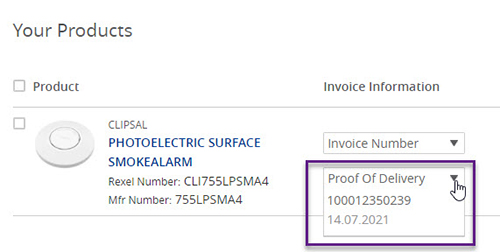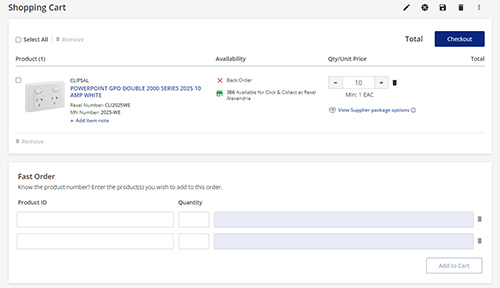 Have you seen our NEW CART PAGE
The new cart page gives you more options whether your cart has products or not. Opening a cart with no products now provides you with a few options including ordering a special order line. If you open a cart which has at least one product, you will notice four key action icons in the top right corner with the remainder behind the three dots. The actions displayed on the cart page are; add order notes, request a quote, save cart and delete cart. You will also note the fast order component at the bottom of the page. So saving you time, you can now you can add products to the cart whilst on the cart page if you know our part number or a supplier's part number.

Search for products you have PREVIOUSLY PURCHASED
You can now refine your search to the products you have purchased in the past 12 months. Simply perform your search and then select one of the two "Previously Purchased" filter options to refine the results to just the products you have purchased. Want to go back, no problems, simply clear the previously purchased filter and the reach results will refresh.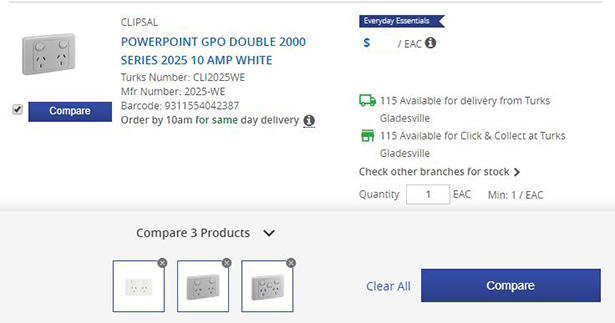 Easily find products with our search GRID VIEW
Helps you easily identify which products you need

Streamlines your search results

Focuses on the key product details

Conveniently find NEARBY STOCK
See stock availability from your local branch and closest surrounding branches

More visibility including stock quantities

Easy access to surrounding branch details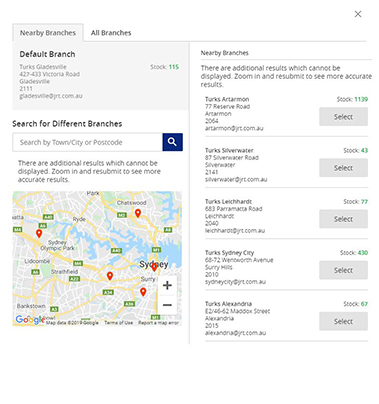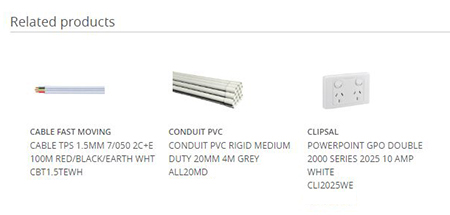 Get relevant PRODUCT SUGGESTIONS
Suggestions based on items you view

Add To Cart with just one click

SAVE or share a shopping cart
Save an active shopping cart to order later

Create a shopping cart for recurring orders with the same number and items

Share a shopping cart to another user

Order history

Overview and search-ability of all your orders

Find your most ordered items under a tab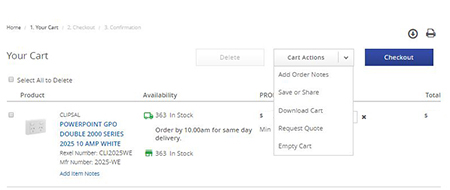 Create and maintain JOB LISTS with your favourite products
Create and edit your job lists with your favorite items

Guide your installers to the right material by sharing your list

Order directly from your own job list by adding your job list to cart

FIND your invoices online
Find and view the status of your invoices

Download invoices